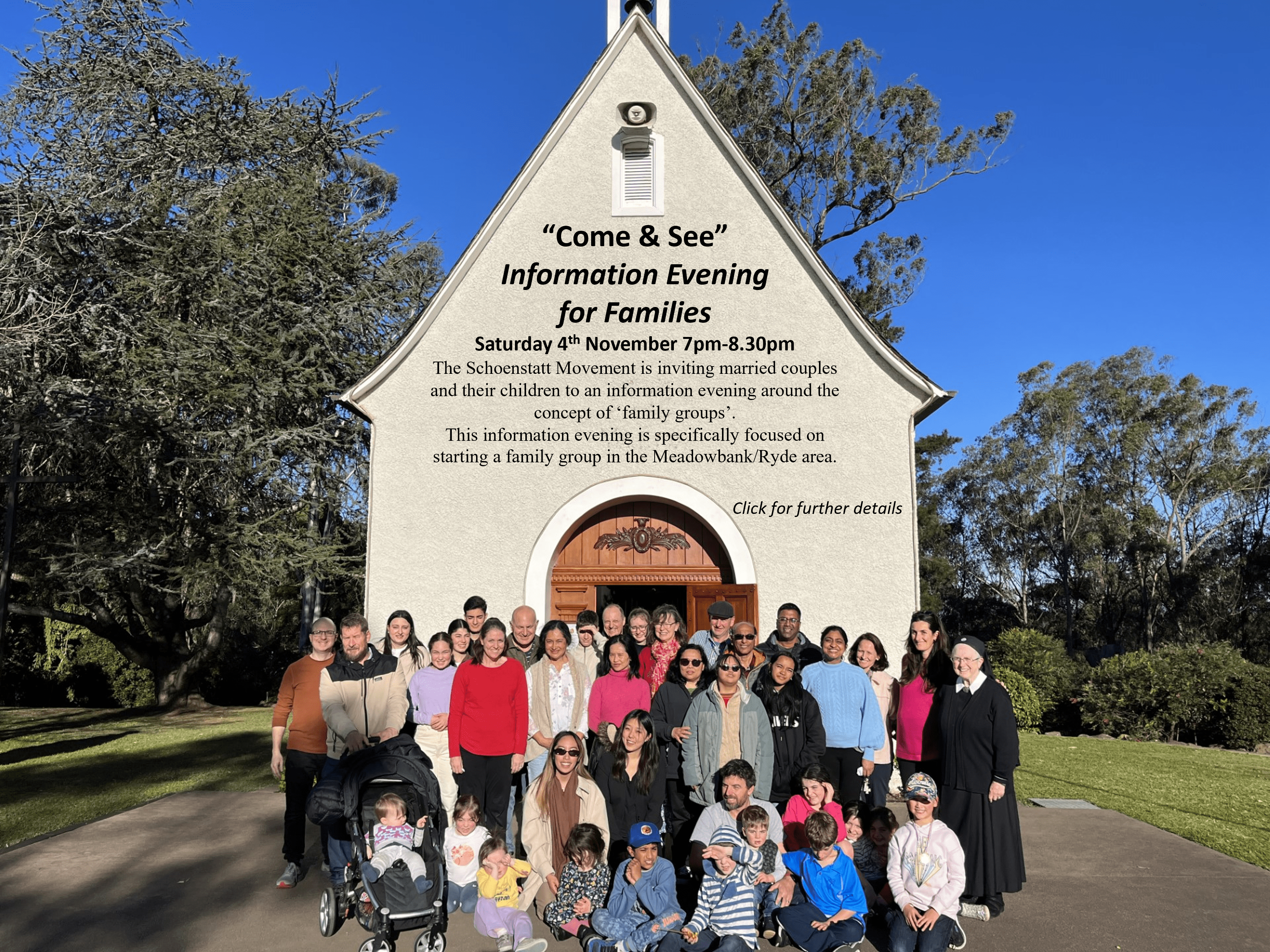 Are you a Family seeking more? More in faith, more in friendship, more in… Why not "Come and See"!
The Schoenstatt movement is inviting married couples and their children to an information evening around the concept of 'family groups'. To be held on Saturday 4 November (7pm-8.30pm) at St Michael's Parish Meadowbank. This information evening is specifically focused on starting a family group in the Meadowbank/Ryde area.
The Schoenstatt movement has been running family groups in Australia for over 60 years and such groups exist to support the spiritual and religious growth of married couples and their families. In today's challenging society, often hostile to faith, marriage and family, a Schoenstatt family group can be a great support in strengthening and supporting marriage and families with a real plan for grace and sanctification. Each group journeys together as a small community, where couples support one another while their children make friends with other children in a faith-filled environment.
The session will be led by Sr Elizabeth Foley, a Schoenstatt Sister of Mary, with current family group members who will share how the Schoenstatt movement and family groups have helped them. There is no further obligation after the gathering but couples wanting more for their families are most welcome to continue the journey.
The event is free, but registration is requested. For more information and to register please email Sr Elizabeth Foley via efoley@schoenstatt.org.au or call 0408 738 349.