Celebrating 100 Years of Women in Schoenstatt
On December 8th 2020, we celebrated 100 years of Women in the Schoenstatt Movement. Due to Covid 19 restrictions our celebration was mainly electronic through this website and our FaceBook page.
Our international Schoenstatt family celebrated this centenary by interviewing 100 women from different walks of life, nationalities and cultures. 
Our own Sr M Isabell was the Australian representative in this project. 
As we celebrated this Centenary, we, as Australian Women's Branches reflected on our history. We have been very blessed to be able to send representatives to the various jubilees and celebrations in Schoenstatt, Germany where we have joined with our international Schoenstatt Family in the original Schoenstatt.
Jubilee's are a time of remembering but also a time to re-evaluate and look forward.  Below, you will find reflections highlighting Australian women and events of the past 100 years.
Mother's Branch
Our founder, Father Joseph Kentenich, realized that all mothers have both a special charism and a special obligation to the family, to the Church, and to the world.
The mothers' branch of the Schoenstatt Movement was founded in Germany in 1940. Under the guidance of the Mother Thrice Admirable, Queen, and Victress of Schoenstatt, mothers learn about and grow ever more fully into their mission as heart of the home.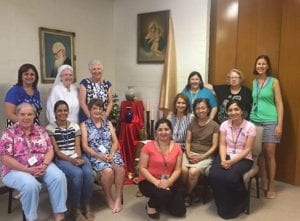 The Schoenstatt spirituality is unfolded through monthly small group meetings along with retreats and days of reflection that are sponsored by the mothers' league each year to help deepen the covenant of love and commitment to the Church and to the goals of Schoenstatt.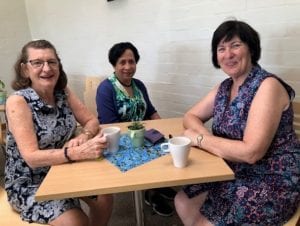 Schoenstatt mothers serve in a variety of roles in their parishes. They are prepared to involve themselves in just about any job that has to be done in a parish, according to their capabilities and time constraints.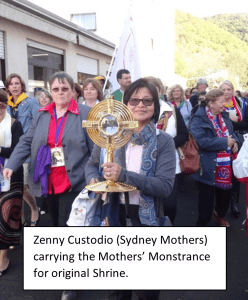 The LIVING MONSTRANCE is the symbol of the Schoenstatt Mothers' branch. The mothers strive to be Christ-bearers, Christ-bringers, and servers of Christ. Their ultimate goal is to be another Mary in their family, in the Church, and in the world. The Schoenstatt Mothers' League is open to all mothers, married women, widows, and grandmothers of any age.
If you are interesting in learning more, please contact: Anne Walsh (movtoffice@schoenstatt.org.au) Or Sr. M. Elizabeth Foley (efoley@schoenstatt.org.au)
Single Women's Branch

The Single Women's Branch of the Schoenstatt Movement was founded on 8th December 1920 in Schoenstatt, Germany. It has been present and active within the Australian Schoenstatt Family, since its beginning in NSW in 1966.
In the Women's League we want to offer a spiritual home for single women of all ages as they strive to live according to the teachings of the Catholic Church. They do so in the strength of the covenant of love with the Mother Thrice Admirable, Queen, and Victress of Schoenstatt, her place of grace – the shrine, and the spirituality given by Schoenstatt's founder, Father Joseph Kentenich. To do this they strive to make time each day for prayer and where possible, participation in the sacraments, thereby drawing strength to live out their shared ideal of being living tabernacles.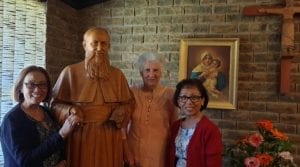 Through their everyday lives they want to be always open to the will of God the Father.
Together with Mary, they want to carry Christ into their workplaces, their parishes, their communities, and to their friends and families.
Being apostolic and having a spirit of service is very much part of their striving to live the Schoenstatt spirituality in their daily lives.
During their meetings, formation days and time spent together they explore faith and life issues relevant to their lives as single women. This helps them to become women who make a positive difference wherever they are. Schoenstatt's spirituality gives guidelines which help form them into women who like Mary, are secure in their knowledge of who they are and what the essence of being a woman means in today's society and Church.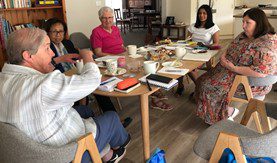 They strive to be supportive of each other, concerned for others, caring, tactful, nurturing and compassionate. This includes sharing the richness they receive through Schoenstatt's spirituality with other women so that their hearts too may be filled with enthusiasm for Schoenstatt and its mission for the Church and society.
If you are interesting in learning more, please contact: Shirley Hall (movtoffice@schoenstatt.org.au) Or Sr. M. Elizabeth Foley (efoley@schoenstatt.org.au)