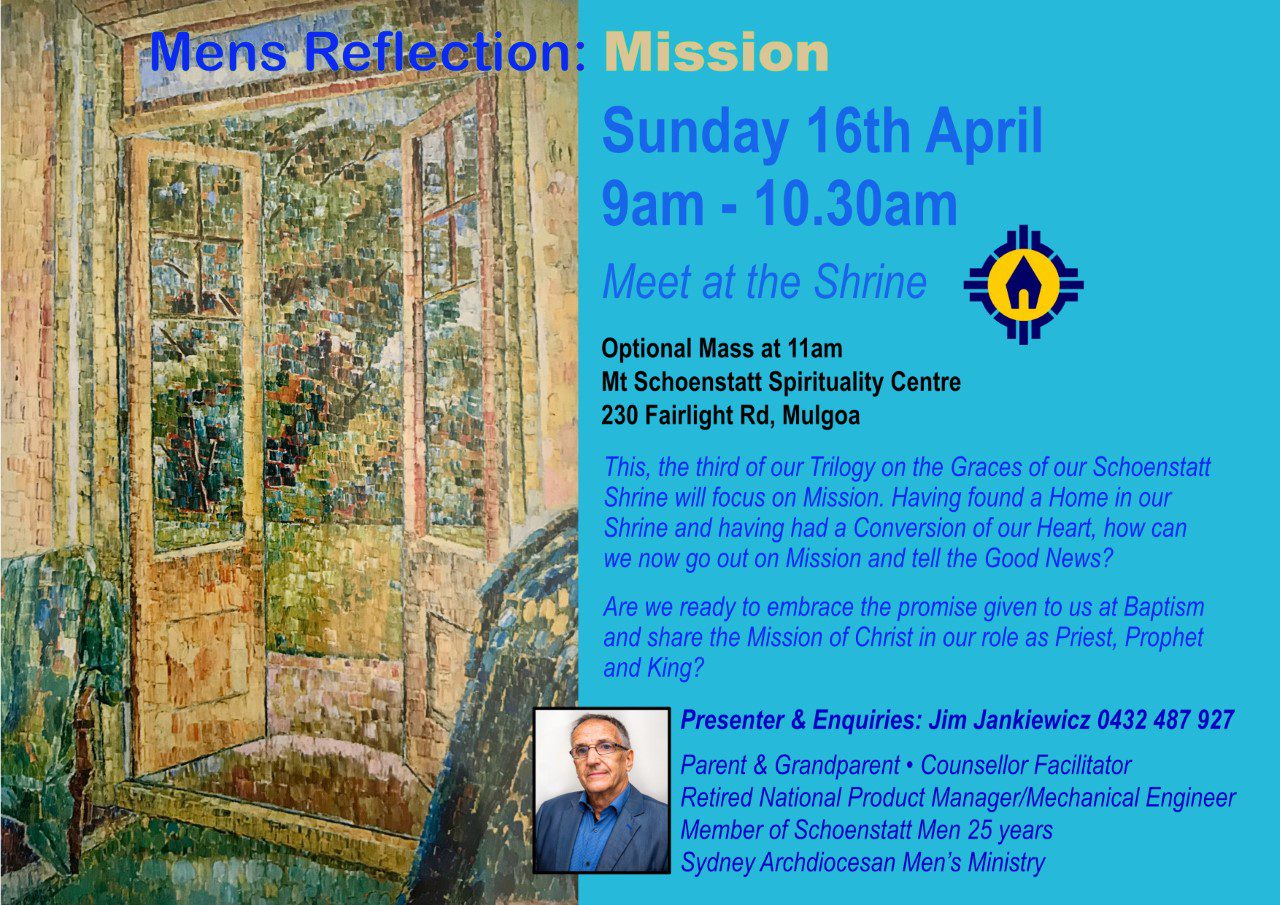 Men's Reflection: Mission
Meet at the Shrine
Optional Mass at 11am
This, the third of our Trilogy on the Graces of our Schoenstatt
Shrine will focus on Mission. Having found a Home in our
Shrine and having had a Conversion of our Heart, how can
we now go out on Mission and tell the Good News?
Are we ready to embrace the promise given to us at Baptism
and share the Mission of Christ in our role as Priest, Prophet
and King?
Presenter & Enquiries: Jim Jankiewicz 0432 487 927
Parent & Grandparent • Counsellor Facilitator
Retired National Product Manager/Mechanical Engineer
Member of Schoenstatt Men 25 years
Sydney Archdiocesan Men's Ministry